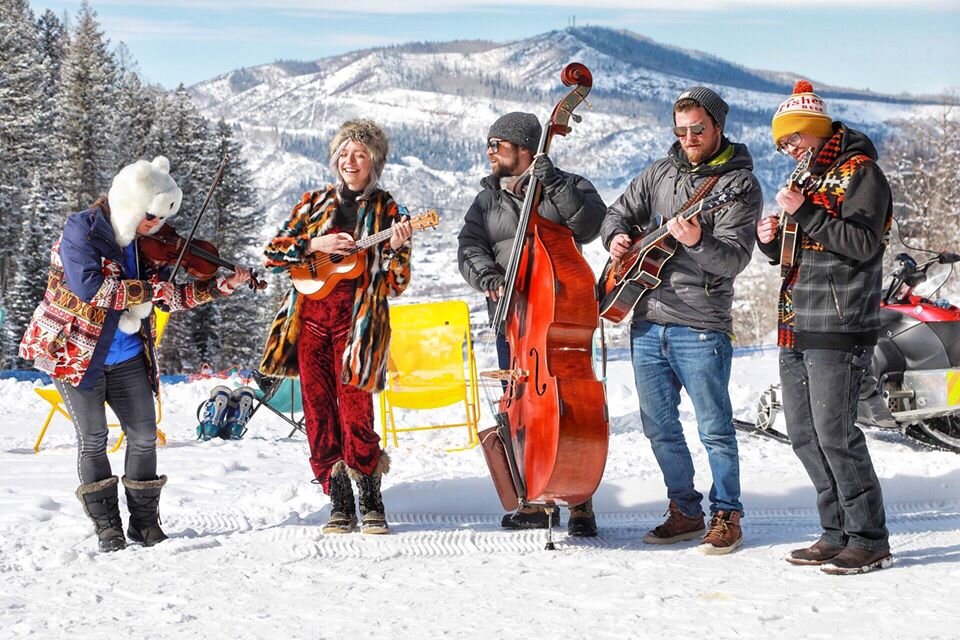 HAILED AS "THE HOTTEST BAND IN THE WASATCH" BY THE INTERMOUNTAIN ACOUSTIC MUSIC ASSOCIATION, PIXIE AND THE PARTYGRASS BOYS CREATE A UNIQUELY AMERICAN SOUND THAT CAN TURN THE ROOM INTO A RUCKUS, BUT OFFERS A FULL VARIETY OF OTHER DYNAMICS AS WELL – APPROACHING BLUEGRASS/FOLK WITH A CLASSICAL AND JAZZ BACKGROUND WHILE INCORPORATING ELEMENTS OF BROADWAY, POP-PUNK, AND AN UNABASHED LOVE FOR HAVING A GOOD TIME.
THE BAND HAS BEEN PERFORMING AND STEADILY GAINING FANBASES NATIONWIDE – BOTH ON TOUR, AND AT MUSIC FESTIVALS INCLUDING HIGH SIERRA, DELFEST, WINTERWONDERGRASS, SAWTOOTH VALLEY GATHERING, HANGTOWN, AND ARISE – IN ADDITION TO SHARING THE STAGE WITH ARTISTS SUCH AS GRACE POTTER, BILLY STRINGS, THE LIL SMOKIES, AND THE JON STICKLEY TRIO.
*The preshow tonight at 5:30pm will be by the Timpanogos Valley Theater with excerpts from their upcoming show "The Hunchback of Notre Dame".
*Also don't miss intermission at 7:30! A local couple will be getting married in front of the crowd! Come help them celebrate!