Yes! We are still holding the market tonight! The rain should stop by 5 so bring a jacket and a lawn chair!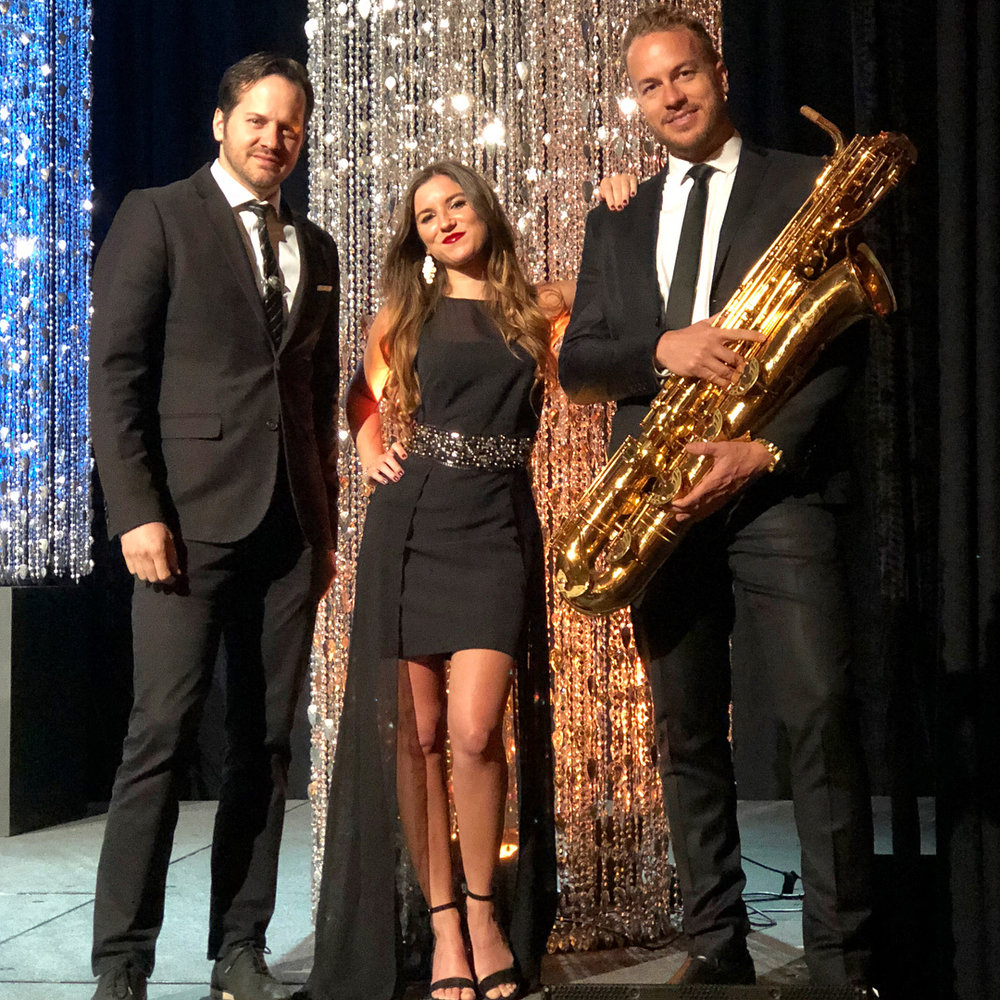 Gold Standard's "Remixed Jazz" combines jazz and pop vocals with live drums, DJ, sax, and flute. Their sound is a danceable jazz/electro/soul hybrid, drawing from influences like Frank Sinatra, Gnarls Barkley and Daft Punk. The group has entertained celebrity events attended by actors Ewan McGregor, Elizabeth Banks, Keira Knightley and many more. Because they incorporate a skilled DJ in the mix, Gold Standard can play light nostalgic jazz classics but still ramp things up with remixes and huge dance tracks with their award winning DJ and live drummer.  
The band has shared the stage with chart-toppers Matisyahu, Capitol Cities, and Skylar Grey, playing events of all shapes and sizes from intimate VIP receptions to grand openings such as the Cartier mansion's and MGM Grand National Harbor.   Constantly traveling, Gold Standard travels often between Park City and San Francisco events, as well as Jackson Hole, Las Vegas, L.A., Houston, and New York and wherever their music is needed most.
*Tonight will be a special
Pep-Rally preshow featuring Wasatch High School

students including the Marching Band, Football team, cheerleaders, AFJROTC and other student groups/organizations. Pep Rally begins at 5:30pm
Bring your letterman jacket

from any high school or college for a chance to win a prize for the oldest letterman jacket!
Home Garden to Heber Market:

We will have a table next to the City's booth to donate, trade, or take local produce for free!  Bring your garden extra's to the market to donate, and trade or take produce left on the table for free!  NO garden?  No Prpoblem!  There is no requiement to bring produce in order to take what is on the table.